The weather was great in Ft. Myers recently when we made the trip to be certified to install Elite Crete in our service area. With a global support system (they're in many countries worldwide) and a significant presence here in Florida, it was a partnership we really wanted. Elite Crete is known as a leader in the floor coatings industry and in cementitious applications.
We sent our crew leaders to their Florida base of operations in Ft. Myers to be certified in the May 3-4 class. We worked with nearly their entire product line, covering everything from broadcast and metallic systems to cementitious overlays, stamped applications, dyes, and stains. While the overall techniques of application don't vary too much from what we've learned with other products, the knowledge, experience, and ability to teach was amazing. John Keller lead the class and couldn't have done a better job.
We're looking forward to a great partnership!
Click Here to see more from Elite Crete
Sample of multi-colored metallic epoxy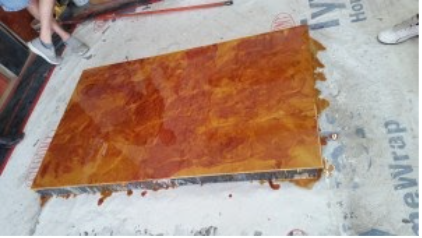 Sample of multi-colored metallic epoxy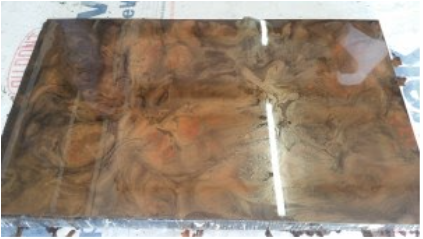 Sample of multi-colored epoxy flooring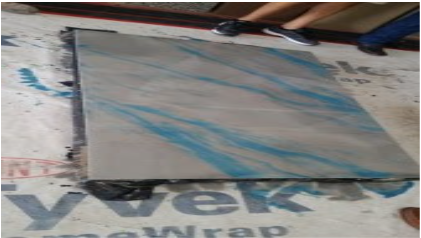 Lenny, our Foreman, applying cementitious product to a sample board